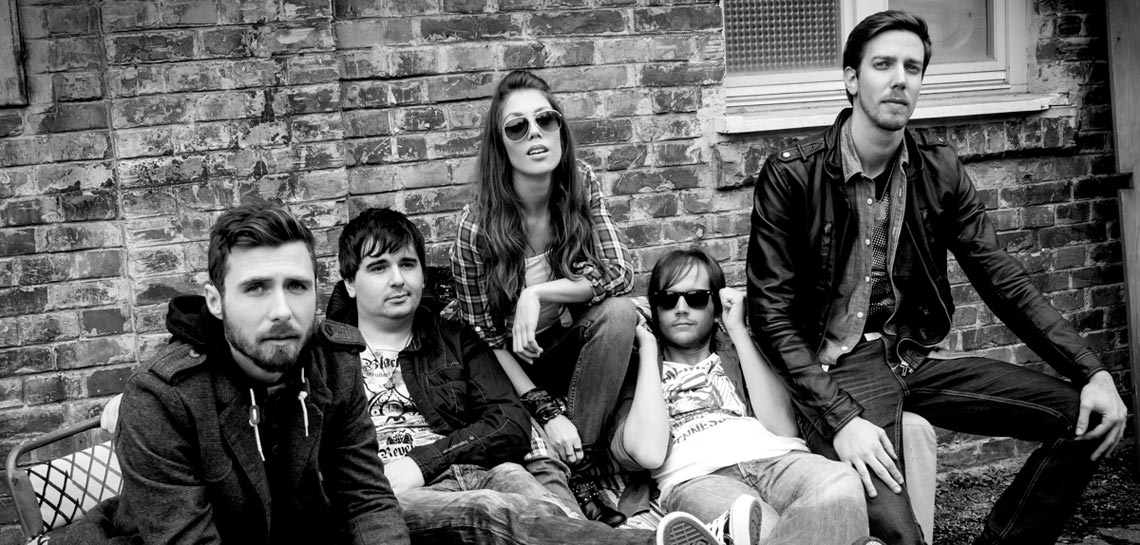 I.C.E.
Friday, 17th July, 2015, 20:45 Zlatorog
The band I.C.E. made their breakthrough in 2008 with their debut album Na liniji and their hit singles Na liniji, Kje si zdaj, Dej zaplešiva, Živim brez navodil and Sanjaj. After replacing three drummers, the current band members are: Renata Mohorič (vocals), Tine Janžek and Matej Sušnik (guitar), Jalen Štremfelj (bass) and Blaž Sotošek (drumms).
This year, they celebrate their tenth anniversary by releasing their second album Tu je raj, which is basically a musical review of their last five years of music-making, including the single that was successfully presented at the Slovenian Eurovision Song Contest, and the radio hits Spomni se, Stara gara and Na vrh sveta. Their musical influence includes styles from classical rock to modern pop, although their latest album is more rock than pop. They recorded the album without any additional corrections, which should enable their fans to hear the music that they play live on their concerts – you can also hear them live on the Zlatorog stage!
https://youtube.com/devicesupport
https://youtube.com/devicesupport
https://youtube.com/devicesupport
https://youtube.com/devicesupport