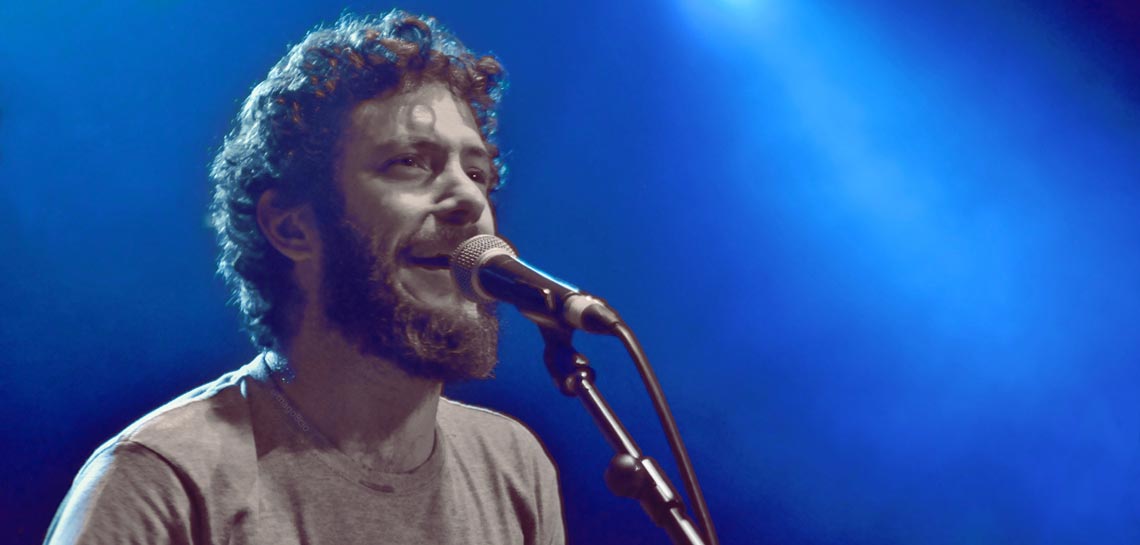 Juanito Makande
Saturday, 18th July, 2015, 22:25 Club
One of the hottest Spanish singers and guitar players who is performing Andalusian flamenco, the so called Spanish funk, and who is currently on his concert tour before publishing his third album Las Canciones Que Escribí Mientras Volaba.
In his thirteen-year career, Juanito Makande already had many stage performances and several hits that thanks to the internet also reached many fans outside Spain.
His third album Las canciones que escribí mientras volaba was released last year with the help of crowdfunding. With its fresh melodies and easy beats it has already won over hearts of Spanish crowds. His hit song Niña voladora has reached 1 million YouTube hits in less than a month.
In his thirteen year career Juanito became one of the most important flamenco underground performers. Through his music he's expressing his rebellion toward mainstream music. As an excellent singer, guitarist and »cajonist« he finds his inspiration in youth, life and flamenco.
Being in touch with his audience of all ages is really important to him, that's why he's a regular user of social networks where he shares his thoughts and a lot of socially important questions. He has a cult following that encourages new music and art movements and brings a breath of fresh air to the Spanish musical scene.
https://youtube.com/devicesupport
https://youtube.com/devicesupport
https://youtube.com/devicesupport